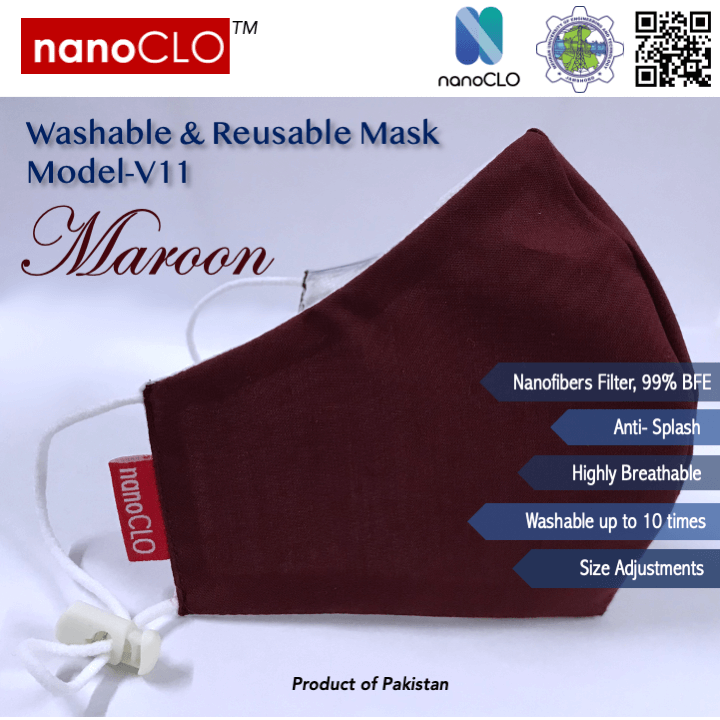 3

September 2021
One day there will be stories, books, and movies about this pandemic. Our kids and grandkids will watch the video clip and they read history about these years we are going through and surely will surprise how the world gets shut down and we manage to survive.
There will be a photograph of people wearing face masks standing feet apart from each other. Many people think face masks seem like an inconvenient solution to stopping the spread of the coronavirus but they have some benefits as well.
1. Spend less time grooming
Under your glamorous face mask your teeth, lips, bread, nose, and cheeks are stealthily stashed. That means you don't need to have applied lipstick on your lips no need to trim your bread every day neither you have to trim your nose hairs. You don't have to worry about applying blush or hiding your unwanted pimples anymore just wear that mask wallah you are good to go.
We advise that to brush and floss your teeth so you don't have to smell your bad breath and that will make your hygiene level up as well- although if you are wearing a face mask nobody will feel or smell your oral stink except you.
Money-saving: if you are wearing a face mask. You will use fewer products than you were using on your daily grooming like foundation, blush, and lipstick, and razors, which means ultimately you buy less and save some Dollars.
2. Face Mask protect other people
The coronavirus spreads from person to person by respiratory droplets produced when an infected person coughs, sneezes or talks. However, we can block these by wearing a mask, a mask acts as a barrier to keep the virus-containing particles away from us. If a person is infected and he is wearing a mask ultimately by just this little act he is saving the lives of others.
A new simulation from researchers at Florida Atlantic University illustrates just how effective face coverings can be in reducing the number of droplets that are dispersed into the air and the distance they travel. Without a mask, droplets traveled more than 8 feet. A bandanna cut the distance to 3 feet, 7 inches and a folded cotton handkerchief reduced that distance even more, to 1 foot, 3 inches, the researchers note.
"There is no question; it's indisputable that wearing even a cloth face-covering cuts down substantially on the amount of virus that's shared by an individual," Waldman says.
3. Masks can protect you, as well
When everyone covers the mouth and nose the protective perks are obvious some studies suggest even a cloth face mask offers some level of protection.
We are in the time that we have to protect ourselves and our loved ones by protecting others this is a global cause just by cover our face we can reduce the transmission of the virus. We have to cut the chain by just doing little acts like wearing masks.
Waldman says. "So, whether you intervene on the side of the transmitter or the side of the receiver of viral transmission, if you can block the passage of the virus on either end of that chain, then everyone benefits from that."So, by just wearing a mask you are protecting yourself and others.
We choose our attire of the day depending on the events that we will go through around the day we coordinate our shoes to our belt our jewelry to our handbag now mask is one of the must things to wear why not coordinate it too?
Face masks are one of the essential protection that we need to have. The healthcare mask comes in the standers color but why can't make our own fashionable one?
Express your love for colors, the embroidery, love for the prints, or just support your team to make a fashionable and classy face mask that makes a difference.
You have a variety of outfits depending on events. Why not have a mask according to every event and an outfit you wear.
5. Masks may help the economy recover
Masks could help to economy recover, as well. A report released by investment firm Goldman Sachs found that a national face mask mandate could serve as a substitute for lockdowns "that would otherwise, subtract nearly 5 percent from GDP [gross domestic product]."
Continues spikes in coronavirus cases have caused the government to pause or roll back the normal activities across the country everyone is in the fear that we may go back to the strict lockdowns again. Jan Hatzius, head of Goldman Sachs Research and the firm's chief economist, explained in a video briefing on the report. "We know that's very economically damaging."
Lockdowns have started at a very early stage of coronavirus and since they are damaging the economy, just by wearing the mask, we can reduce the impact of the virus widespread and we can get back to our normal routines soon and can help our economy to grow.
Conclusion:
Wearing a mask is the essential thing but sometimes we do not feel good but we have explained how you can make your experience worth it. Wear the mask to be fashionable, save money, protect yourself, your loved ones and help the economy grow.
Nanoclo by MUET is manufacturing fashionable, affordable cost, 4 protect layers and nanofiber technology Face Masks which you definitely love to wear at any place and also it will help you from Covid'19 virus and other bacterias.